What I read for Modern Mrs. Darcy's 2017 Reading Challenge – Reading for Fun
Hi friends!
I attempted to complete both Modern Mrs. Darcy's reading for fun and reading for growth book challenges this year and did pretty well (I didn't quite complete either challenge)! I read some really good books and some not so great books for the challenges so I thought I would share what I picked along with a short review in case any of the books sound good to you or you need to fill a similar category for a 2018 reading challenge.
Below are the books I picked for each category in the reading for fun challenge.
A book you chose for the cover: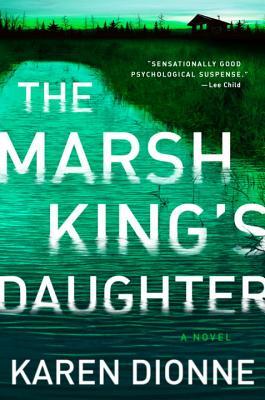 The Marsh King's Daughter – Karen Dionne
Set in Michigan's Upper Peninsula this story focuses on a daughter who is a product of an abduction. When her father escapes from prison she realizes she might be the only one with the knowledge to track her father down in the marshlands she grew up in.
4 /5 – A little dark and twisted and I'll read anything set in Michigan
A book with a reputation for being un-put-downable: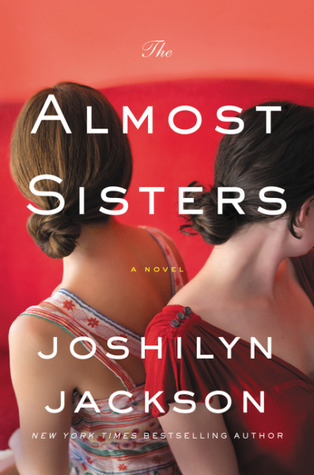 The Almost Sisters –  Joshilyn Jackson
Leia returns home to Alabama to help her grandmother clean out and sell her huge Victorian home, but when Leia arrives she begins to learn there was more to her grandmother's past than Leia originally thought. In addition, Leia is dealing with the consistences of a one night stand with a Batman that she meet at a comic con.
4 /5 – I loved this story, there was so many layers to what was happening and several smaller story lines occurring throughout the book. I did think Jackson tried to put a little too much into the story, which left a few things not completely flushed out but I still highly recommend this book!
A book set somewhere you've never been but would like to visit:
The Bookshop on the Corner – Colgan (Scotland)
When Nina loses her job as a librarian due to downsizing, she moves to a small town to start a bookmobile to share her love of reading with the neighborhood.
3 /5 – Typical romance but enjoyed the added fact that the main character was a librarian who drove a mobile bookshop and loved the setting.
A book you've already read:
Storm Front – Butcher (The Dresden Files)
This was the one category I didn't finish! I want to pick back up with the Dresden Files books by Jim Butcher but the first several I read were so long ago I need to start over – the plan was to reread the first one (Storm front) this year but I didn't make it in time. Here's to hoping I can get to it in January!
A juicy memoir:
Talking as Fast as I Can: From Gilmore Girls to Gilmore Girls, and Everything in Between – Lauren Graham
A collection of personal essays that reveal stories about Graham's life and career.
4 /5 – Not really juicy but super fun and very cute, especially if you're a Gilmore Girls fan!
A book about books or reading:
Elementary, She Read – Vicki Delany
An Englishwoman running her late Uncle's Sherlock Holmes Bookshop is the first suspect when she and her best friend stumble upon the dead body while trying to find the owner of a rare and expensive magazine containing one of the first published Sherlock stories.
3 /5 – Although I wasn't actually a fan of Gemma, the main character, I loved her best friend, Jayne, and the officer investigating the murder. I couldn't get behind Gemma's choices and therefore struggled with the story – it's a series and I haven't bothered to pick up the next one yet even though I enjoyed the mystery. I may try the next book as a book about books always deserves a second chance.
A book in a genre you usually avoid:
Secrets from the Eating Lab – Mann (non-fiction – which actually has become a genre I read a lot of this year)
Traci Mann discusses her research at the University of Minnesota on self-control and dieting.
3 /5 – The book was interesting until Mann branched out and started discussing things like exercise that she didn't seem to have studies on, but the food studies were all really interesting.
A book you don't want to admit you're dying to read: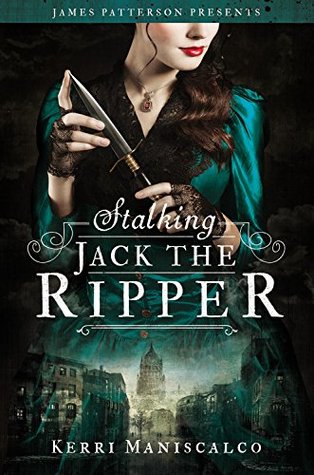 Stalking Jack the Ripper – Maniscalo (It was presented by James Patterson, who I can not stand, and did not want to admit I was excited to read a book he was associated with)
Another retelling about Jack the Ripper. This time from the eyes of Audrey, a 17-year-old budding forensic scientist (only behind her father's back of course) who was born a lord's daughter. When Audrey gets tangled up in the investigation of a serial killer, Audrey finds that the killer might be closer to home than she thought.
3/ 5 – It was good, but not as good as I was hoping it would be. Audrey was interesting, and I think the author did well trying to keep her within the restraints of her time period while still having her pursue medicine. The ending was also something I didn't see coming for most of the book. I'm sure I'll read the next one in the series when it comes out. 
A book in the backlist of a new favorite author:  
Pines – Crouch (I read Dark Matter and was obsessed)
A secret service agent wakes up in the town of Wayward Pines with some missing memory and a whole lot of confusion about why the town seems so "off."
4/ 5 – Super unique plot, I can't wait to read the next two in the series. I love the mystery, sci-fi, and science Crouch weaves so seamlessly in his stories.
Check out my full review of Pines here.
A book recommended by someone with great taste:
The Beekeeper's Apprentice – King (my mom recommended!)
Another continuation of the Sherlock Holmes universe. After retirement, Holmes meets a bright young women who quickly wins him over with her observations, knowledge, and intelligence and becomes his pupil.
4/ 5 – I loved this story! It's a series with 14 total books and I can't wait to keep reading. Holmes was represented well and Mary was a great addition to the world!
A book you were excited to buy or borrow but haven't read yet:
A retelling of Cinderella surrounding a cosplay contest and the remake of a much loved fantasy series.
3/ 5 – I thought the story was super cute and I loved all the nerd references. The story didn't reinvent the wheel but it was a quick, fun read.
A book about a topic or subject you already love: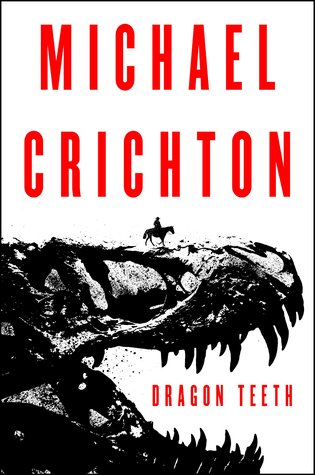 A race between two paleontologist giants in the 1870's to find the the most significant dinosaur/bone discovery of the season.
3/ 5 – I wanted to like this more than I did. Based on the blurb I thought it would be an epic wild west adventure surrounding dinosaur bones, and while it was I thought it left a lot to be desired, it's not as fleshed out as Crichton's other books and I missed that in Dragon Teeth.
I'll post by recap of what I read for reading for growth in the next few days!
If you want to know what other books I considered reading for these categories let me know! I wrote them all down but didn't know if you guys had any interest in what I almost read.
I hope everyone gets to enjoy some quality time reading this weekend!
---
---