Books Make The Best Gifts! Running Out Of Pages Holiday Gift Guide
Hey Friends!
I always feel like the holidays come up way too fast! I come from a very small family, so shopping for gifts was never a big production for me, I just needed to shop or 2 or 3 people. Jeff, however, has a much bigger family so it's always good to get the shopping started early!
I love to gift books and have been trying hard the last few years to give everyone on my Christmas list a book as part of their present (some have gone over really well… some not so much!). I think books make the best present's so below I've got a list of some great suggestions for everyone on your list.
Fiction
The Flood Girls (Richard Fifield) – This book is funny and sad and makes you feel all sorts of things. I adored it.
Moloka'i (Alan Brennert) – A great story about the leper colonies in Hawaii for the historical fiction lover on your list.
The Almost Sisters (Joshilyn Jackson) – A family drama that spans several generations that also includes superheros and comics.
Mystery
The Beekeeper's Apprentice – Mary Russell and Sherlock Holmes #1 (Laurie R. King) – My mom kept recommending these books to me and I finally read the first one and I'm so happy I did! One of the best continuations of the Sherlock Holmes world.
The Dry (Jane Harper) – An amazing mystery set in Australia that has won/is up for a bunch of awards this year.
Murder on the Orient Express – Hercule Poirot #10 (Agatha Christie) – The movie just came out and I can't wait to see it,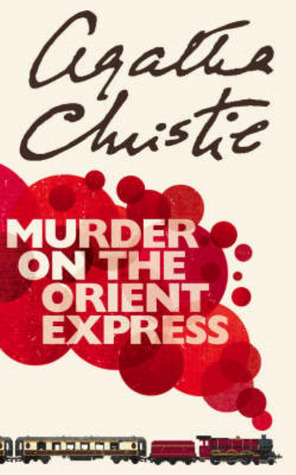 but–believe me–Agatha Christie can spin a mystery like no one else. Don't worry about this being out of order for the series, this book reads pretty much like a stand alone.
Jane Steele (Lyndsay Faye) – A retelling of Jane Eyre – Great for the friend/family member who loves his or her reading dark and creepy.
Fantasy/Comics/Sci Fi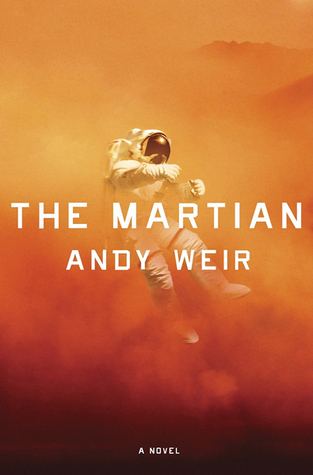 The Martian (Andy Weir) – If your friend/SO/family has been living under a rock and hasn't read this yet do them a favor and pick up a copy for them. You could also get a copy of Andy Weir's newest book Artemis if they've read and enjoyed The Martian. 
Dark Matter (Blake Crouch) – Sci fi at its best.
Soulless – Parasol Protectorate #1 (Gail Carriger) – For a fun twist on the standard vampire/werewolf/fantasy adventure.
Truthwitch (The Witchlands #1) – (Susan Dennard) – An epic fantasy series.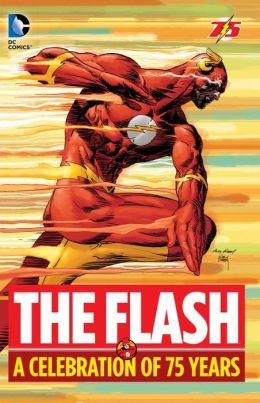 The Flash/Batman/Wonder Woman/etc. A celebration of 75 years – A great book for the comic lover in your life (DC has about 17 options out including villains like The Joker).
Ready Player One (Ernest Cline) – For the pop culture lover or someone excited about the movie that's coming out next year.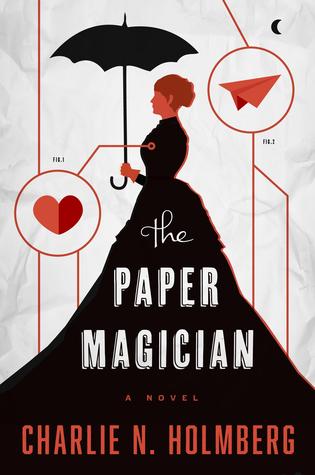 Paper Magician – The Paper Magician Triology #1 (Carlie Holmberg) – A fun light-hearted magical series.  
Rivers of London (Ben Aaronovitch) – Billed as Harry Potter meets police procedural and that's not wrong.  
 Illustrated Editions of Harry Potter (J.K. Rowling and Jim Kay (Illustrator)) –  Books 1 – 3 and Fantastic Beasts and Where to Find Them have all been released (and I can't wait for the rest)!
YA/Children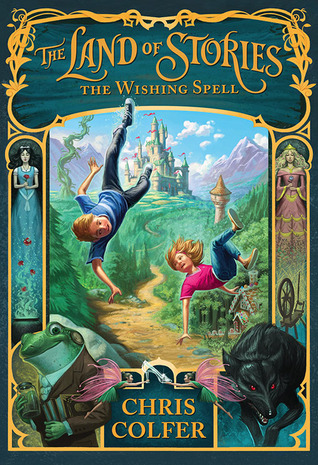 The Wishing Spell – The Land of Stores #1 (Chris Colfer) – I gave this to one of my nieces a few years ago and the whole family loved them and finished the entire series.
Sideway Stories from Wayside School/Wayside School is Falling Down/Wayside School Gets A Little Stranger (Louis Sachar) – An amazing series of children's stories about Wayside school. Each chapter features a student in the classroom on the 30th story!
I Spy: A Book of Picture Riddles (Jean Marzollo, Walter Wick, Carol Devine Carson) – There are a ton to choose from but the Christmas one is always a great choice for the holidays. My parents used to buy a new one every Christmas and the whole family would get into these when we were together.
Inkheart (Cornelia Funke) – A fantasy about the power of books – what more could you want!
Looking for Alaska (John Green) – A lesser known John Green that is                                                                    my personal favorite.
Alanna: The First Adventure – Song of the Lioness #1 – (Tamora Pierce) – I fell in love with this fantasy series when I was younger. It follows Alanna as she disguises herself as her brother to become a knight.
Anything by Roald Dahl – But I especially love Matilda and James and the Giant Peach.
Non-Fiction
Freakanomics : A Rogue Economist Explores the Hidden Side of Everything (Steven D. Levitt, Stephen J. Dubner) – Jeff loved this book.
Reading People (Anne Bogel)  – Great for the personality lover of your group.
The Omnivores Dilemma or In Defense of Food (Michael Pollan) – For anyone who's interested in not only where our food comes from but  in the how our food choices affect our lives.
  The Immortal Life of Henrietta Lacks (Rebecca Skloot) – Shows the human side of scientific discovery – great for the biologist in your life.
84, Charing Cross Road (Helene Hanff) – A collection of letters from a writer in NYC and a used-book dealer in London — a book every bookworm needs a copy of in their collection.
Happy Holiday!
Do you give books as gifts? Any particular books that have gone over really well? Or not?
---
---